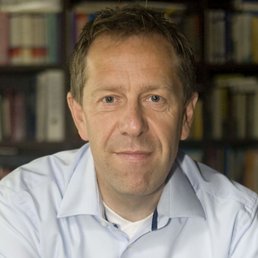 Prof. Dr. Björn Bloching is a Senior Partner with Roland Berger and heads the Global Competence Center Digital as well as "Spielfeld", the Roland Berger Digital Hub in Berlin. Roland Berger Digital supports clients with regard to digitization and digital transformation throughout the whole supply chain. Björn Bloching is author of the books "In Data We Trust" and "Smart Data" as well as of several publications and studies.
Apart from digital, he conducted many projects dealing with marketing and sales, sports, the arts and culture. His expertise includes a wide range of topics, from city- and regional marketing issues, tourism, fundraising and sponsoring to marketing and branding-issues for various industries.
Björn Bloching holds degrees in industrial engineering and management and economics. Before joining Roland Berger in 1996, he obtained his Ph.D in macroeconomics.
Für Profil-Updates, wenden Sie sich bitte an: redaktion@adzine.de
Prof. Dr. Björn Bloching auf
Adzine