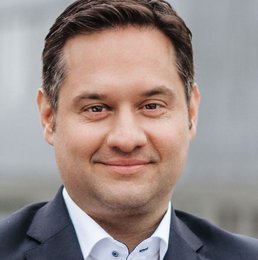 Norman Wagner has been responsible for the strategic orientation of Deutsche Telekom AG's international media investments since August 2018 as Head of Group Media.
In his role he is also sharpening Telekom's new Media Operating Model, that "considers shaking up media operations" (The Wall Street Journal), has been called "radical new media approach" (AdAge) and has put Deutsche Telekom on the 'Changemakers' list, honoring those modernizing media and marketing (DIGIDAY).
He came from GroupM agencies Mindshare and Mediacom, where he was responsible for managing international clients and the content marketing unit Mediacom Beyond Advertising. Wagner started his career at MediaVest (now Starcom) in the early 1990s, where he already dealt intensively with marketing data for his clients and programmed his own databases and analytical tools. Although data analysis and communication methods have changed over the past 30 years, his passion for data and new media ideas has certainly not diminished.
Für Profil-Updates, wenden Sie sich bitte an: redaktion@adzine.de