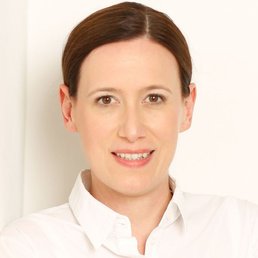 Maike Abel, Head of Media Communication Nestlé Deutschland AG is leading the German media and content department in the context of Nestlé's Digital Transformation. In her role with Nestlé she sets a clear focus on accelerating media automation, data driven communication strategies and media /content innovations.
Maike Abel has been working in media business for more than 14 years. She joined Nestlé in 2012 as Procurement Manager for Media Buying in more than 10 EMENA markets. Prior to that, Maike was European Media Manager of müller media service / Molkerei Theo Müller with central office in Zürich, Switzerland.
She started her media expert career on agency side where she was Communication Consultant/Media Planner for Vizeum and ZenithOptimedia in Germany. Maike has a graduate degree in Business Administration and Media Economics from the European University of Applied Science Fresenius, Idstein.
Für Profil-Updates, wenden Sie sich bitte an: redaktion@adzine.de