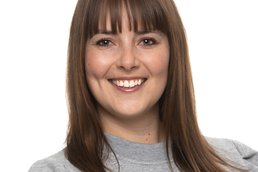 Sarah Standke ist Director Business Development bei The Trade Desk. In
ihrer Rolle hilft sie führenden Marken dabei, digitale Kampagnen
erfolgreich aufzusetzen und fortlaufend zu optimieren, um den Beitrag
von datengetriebenem Marketing für das Geschäftswachstum klar
herauszustellen. Die studierte Marketing-Managerin verfügt über
mehrjährige Vertriebserfahrung und Expertise im Bereich der digitalen
Bewegtbildwerbung sowie im Contextual Marketing. Vor ihrem Wechsel zu
The Trade Desk absolvierte die Sarah Standke mehrere Stationen, unter
anderem bei Unruly und bei Vibrant Media.
Sarah Standke war bereits Referent auf dem folgenden ADZINE-Event: Adtrader Conference
Für Profil-Updates, wenden Sie sich bitte an: redaktion@adzine.de