Job-Angebot
Technical Account Manager, Central Europe at InfoSum in Hamburg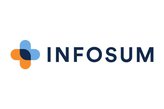 The Technical Account Manager Central Europe will be responsible for the technical set up and onboarding of new clients and supporting the Customer Success team in supporting partners in their day-to-day technical challenges by delivering innovative, scalable solutions and troubleshooting issues. This role is based in Hamburg, but other locations are possible with the requirement to be at the Hamburg office at least 2 days/week.
In this role you will:
Work closely with the Customer Success team to establish a foundation for successful implementations with each new customer through technical and strategic onboarding processes.
Act as a Technical Consultant externally and internally. You will work with well-known brands, media owners, agencies and data providers, while collaborating closely with InfoSum sales, product, and client service teams.
Understand and document the customer's technical business needs through regular technical reviews coordinated by the Customer Success team.
Review product releases and platform functionality changes, advising customers on best practice configuration updates.
Guide customers through the continuous change and growth of the InfoSum product
Lead product training for new key contacts entering the customer organization as well as for new features and enhancements
Serve as the primary point of contact for the customer's technical team and serve as a liaison between that team and InfoSum's client service and product teams
Creating usage reports and statistical analysis of adoption to be presented to customers in QBRs and other various meetings
Work with the Customer Success Manager to provide periodic reports on support activity.
Creating workflow, dataflow and use case documentation for the success of the integration
Advocate for innovation and enhancements of our product based on customer feedback
Deep dive demo's of existing unused capabilities/functionality.
Requirements:
2+ years of work experience in a technical client-facing role
Experience with Digital Advertising and strong understanding of the role of data in the programmatic landscape
Experience in technical engagement with high-profile, high-revenue customers
Strong acumen for problem solving - including analytical, troubleshooting, and general problem-solving abilities.
Experience working with clients, product, and engineering teams - with the ability to break down complex concepts and delivering them to technical and non-technical stakeholders
Excellent written and verbal communication skills, and the ability to communicate highly technical topics to a non-technical audience both internally and externally
Demonstrated ability to strategize and present with multiple levels of a customer organization, including executive levels
Experience with SQL
Understanding of connectivity and file transfer protocols and tools - e.g. SSH, SFTP, Cloud Storage (S3), GCP
Fluent in German and English
We'd love, but it's not essential:
Experience with a formal project management method
Knowledge of cloud-based services, preferably AWS
Benefits
You will receive a competitive salary, 8% pension contribution, private health care and the opportunity to receive share options. Like most tech businesses, we are fully remote and intend to remain that way until social distancing measures are over.