Job-Angebot
Senior Advertising Sales Manager - Consumer Electronics at Amazon Ads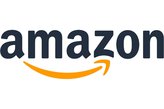 Amazon Advertising operates at the intersection of Advertising and e-Commerce and offers advertisers a rich array of innovative advertising solutions across Amazon's mobile and desktop websites, proprietary devices and the Amazon DSP. We believe that advertising, when done well, can greatly enhance the value of the customer experience and generate a positive return on investment for our advertising partners.
Do you want to help shaping the future of the Advertising business at Amazon?
As a recognized and experienced expert in this fast-growing business, you will take responsibility for a small portfolio of leading consumer companies (CE). You will advise your customers from the initial contact to the long-term development of a partnership. In doing so, you will act on the same level as senior decision-makers on the customer side and define holistic online media and marketing strategies, leveraging all of Amazon's innovative advertising solutions. Our goal is to establish and expand long-term business relations, and drive sustainable success for our customers.
To achieve that, you will completely own the advertising revenue of your portfolio and lead the engagement with your customers, supported by a cross-functional team of account managers, analysts and designers. By managing your sales pipeline independently, gaining a deep understanding of the needs of major global brands, and developing convincing solutions you will ensure the achievement of your short- and long-term objectives.
We are hiring for our office in Munich, Berlin, Düsseldorf and Hamburg.
BASIC QUALIFICATIONS:
Bachelor's degree or university diploma
Extensive working experience within the media industry
Experience in online marketing, TV or e-commerce field
Good understanding of customers' marketing and media strategies
Solid understanding of the technical foundations of digital advertising
Entrepreneurial, convincing and winning personality
Demonstrated ability to successfully influence stakeholders with individually developed concepts
Strong written and verbal communication and persuasion skills
Fluency in German and English
Experience using MS Office (PowerPoint, Excel) and customer databases (Salesforce)
PREFERRED QUALIFICATIONS:
Prior experience with a digital or TV marketer, a media agency, or a media responsibility in a leading consumer company
Self-motivated team player, with refined and assertive leadership skills
Ability to influence others to set and achieve goals and deadlines
Ability to prioritize and manage multiple parallel-path projects
About out rewards
We'll expect you to go the extra mile, but we'll also make sure you're well rewarded. As well as a competitive salary and stock units we offer a host of other benefits.
If you thrive in a challenging and fast-paced environment, you'll meet your match with us, as you will be part of a vibe of constant improvement, where the things you do one moment, you will not necessarily be doing 6 months later. We don't like to sit still, which is why we always treat every day like the first day. A day to make more good things happen for our customers. It's that kind of spirit that drives our success now and keeps us ahead of the competition in the future. And you could be part of it. It's as simple as this: Work Hard. Have Fun. Make History.
Sounds interesting? We look forward to your application. Please apply online and upload your CV and a letter of motivation in English in one document (max.5 MB).
By submitting your resume and application information, you authorize Amazon to transmit and store your information in the Amazon group of companies' world-wide recruitment database, and to circulate that information as necessary for the purpose of evaluating your qualifications for this or other job vacancies.