Job-Angebot
Head of Ad Technology (f/m) / 100% bei Goldbach neXT in Zürich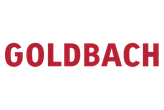 THIS IS US
We, Goldbach neXT AG, are an independent company of GOLDBACH and thus part of the TX Group.
We are an international and multi-disciplinary team of around 80 digital professionals, adtech, programmatic and data specialists.
Goldbach neXT AG makes a significant contribution to the innovative strength and dynamic development of the entire TX Group in digital advertising. We form the foundation of digital advertising marketing for the best possible monetisation of our publishers' offers and implementation of the goals of our sales companies.
THIS IS YOUR JOB
To strengthen our Product Development division in Zurich, we are looking to recruit a
Head of Ad Technology (f/m) / 100%
to become a member of a multidisciplinary team with a focus on Ad Tech and in particular further development of our ad server, programmatic and data infrastructure set-up. You will lead a small team supporting our publishers with ad tech infrastructure that enables the best monetisation for all their platforms. You take care of the further development of this infrastructure with the provision of new solutions and help the operations team with 2nd and 3rd level support. You will also be responsible for implementing ad tech infrastructure for addressable media in TV, audio and Digital-Out-of-Home (DooH).
The team currently consists of 3 experts in the fields of Ad Tech, Programmatic, Data Infrastructure, Data Protection and ID Analytics. Your team is part of the product development team and you will work closely together with product management and engineering as well as with the broader sales organisation.
THAT WILL BE YOUR ROLE
Team lead for the Ad Technology team
Evaluation and introduction of Ad Tech / programmatic solutions for Online, Addressable TV, DooH and Audio
Optimization of Ad Server and programmatic setups
Setup and maintenance of the data infrastructure in cooperation with engineering units
Overseeing privacy and security setups like GDPR / Consent requirements.
Development of quick fixes and testing of solutions regarding the optimisation of existing marketplace solutions
Contact person for operations teams, BI teams and stakeholders of the different entities
Coordination with development teams at Goldbach, TX Group as well as with external providers and support of evaluation, testing and prototype design
Central control and consolidation of the requirements around the topic of "cookie-less" for the AdTech
Establishing a concept for the maintenance of new approaches and managing the implementation of new processes together with the relevant teams
Set up and conduct continuous training with internal and external stakeholders
WHAT YOU SHOULD BRING
You have several years of experience in the field of Ad Tech and Programmatic Advertising, covering the following topics:
In-depth knowledge of the Ad Tech market, with a focus on further developments in the area of cross-device and programmatic advertising
Knowledge in building ad tech infrastructures in interaction with delivery and business objectives
Knowledge of digital ad sales
Knowledge of creating technical workflow diagrams, working with developers and experience in setting up test scenarios and POCs
Knowledge in HTML, HTML5, Javascript and CSS as well as in reading/analysing log-level data
Experience in leading technical projects in an agile environment with rapid goal changes or shifting priorities (SCRUM or similar knowledge is a must)
Strong analytical and conceptual thinking skills
Very good communication skills
Technology-related degree and/or business studies with an additional technology-related degree
Results-oriented and independent way of working
You're free thinker who does not take a path of least resistance and team player who celebrates success together with us
A high level of self-motivation
WHAT WE OFFER
A workplace in Zurich or Berlin – for an international company which drives advertising forward
A close exchange with the teams in Zurich, Belgrade, Vienna, Berlin and Munich on different projects
A dynamic & passionate team environment
We come from different corners of the world and work interdisciplinary
We want to know each other better – where there are opportunities to socialise – across all our locations
If you too want to turn your passion into success, then apply to join GOLDBACH neXT.
(We want to fill this position without the help of recruitment agencies)