Job-Angebot
Associate, Customer Success, Central Europe at InfoSum in Hamburg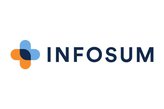 InfoSum is the world's leading data collaboration platform empowering companies to deliver better customer experiences while prioritizing customer privacy. Using patented, privacy-first technology, InfoSum connects customer records between and amongst companies, without moving or sharing data. Since launching the platform in 2019, global customer-oriented companies across financial services, CTV, retail, healthcare, gaming, and entertainment trust InfoSum to seamlessly and compliantly deliver better customer experiences.
InfoSum was founded in 2015 with a vision to connect the world's data without ever sharing it. The company has multiple patents, protecting its invention of the 'non-movement of data.' InfoSum is based in the US, UK, and Central Europe, with offices in New York, London, and Hamburg. In August 2021 we announced our Series B funding of $65m from Chrysalis Investments, bringing our total funds raised to $90m. InfoSum is poised for exponential growth in 2022 and is looking to significantly expand its team in Central Europe.
We are seeking a highly detailed, diligent, and confident Associate of Customer Success to manage and grow accounts. You will work with our client's engineering, product operations, and commercial teams to understand and implement an ever-growing set of use cases leveraging InfoSum's platform.
The ideal candidate is commercially astute, data-driven, execution focused, detail-oriented and able to efficiently support, direct and manage sophisticated clients to ensure they receive the highest value from our platform.
In this role you will:
Lead the day-to-day relationship of the account(s) and collaborate with InfoSum's commercial and technical teams to identify additional revenue opportunities and effectively meet and exceed account revenue growth goals.
Run regular meetings, project plans and smoothly on-board new opportunities working with cross-functional teams.
Understand, document and present complex data/identity solutions leveraging the InfoSum platform and the clients' data/identity assets.
Responsibilities:
Drive day-to-day interactions with a defined set of partners
Act as the client's go-to advocate and navigate internal processes at InfoSum and the client to provide the best outcome for the client
Deliver analytical insights to client by providing actionable recommendations
Track performance and success of platform use to ensure we are driving towards the best possible outcome for the client / their partners
Create and establish go-to-market plans for the account and each of its multiple use cases
Plan and execute QBRs
Run a reliable and organized account process that keeps InfoSum on top of deadlines and capable of seamlessly introducing new revenue growth initiatives
Respond effectively to client RFP's/RFI's
Requirements:
Minimum 3+ years experience in a client facing role working with a variety of clients and verticals
An understanding of how data and identity is activated in the media supply chain/martech ecosystem, and related applications and tech stacks
Clear written and oral communicator with emphasis on precision
Demonstrable and consistent track record of successfully managing complex partnerships
A collaborative team player with a willingness to support other team members
Ability to work and communicate seamlessly in person and remotely
Ability to build and cultivate new relationships with potential and existing partners within all parts of an organization
An organized self-starter that pitches in as needed in a fast-moving startup environment
Willingness to travel on a regular basis, including collaboration time with the CE team in Hamburg
Fluent in German (native speaker or C2)
We, InfoSum, are an equal opportunity employer. We strive to promote an organizational environment that values diversity and fosters growth. All qualified applicants will receive consideration for employment without regard to race, color, religion, sex, sexual orientation, gender identity, national origin, disability, status as a protected veteran, or any other basis prohibited by law.
Benefits
You will receive a competitive salary, 8% pension contribution, private health care and the opportunity to receive share options. Like most tech businesses, we are fully remote and intend to remain that way until social distancing measures are over.