Job-Angebot
Programmatic Solutions Consultant bei Amazon in München, Hamburg, Berlin oder Düsseldorf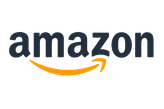 Our Amazon DSP team is looking for a Programmatic Solutions Consultantto join Amazon Advertising's growing team based in München, Hamburg, Berlin, or Düsseldorf.
As a Programmatic Solutions Consultant (PSC), you will manage the end-to-end experience of our enterprise customer, known as programmatic trading desks. You will drive success by developing customer expertise in our programmatic advertising DSP. The Programmatic Solutions Consultant has experience in advertising technology and the programmatic advertising domain, and is leveraging this expertise to help our customers meet and exceed their business objectives. In this customer-facing role, you will work closely with programmatic traders at agencies/advertisers, as well as Amazon Advertising internal sales, product, and support teams to address customer needs.
A typical PSC engagement with our customers could include onboarding new traders, delivering trainings on new product features, assisting a customer with a beta feature, consulting in business strategy and planning discussions, providing oversight in execution of campaign strategy, developing campaign optimization recommendations and monitoring their impact, conducting deep dives to determine root causes of issues and informing customers of the best course of action.
You will advocate for customer in internal forums, provide troubleshooting support and triage when needed, and simplify and propagate customer feedback to inform product and services design. PSCs operate as trusted advisors to customers every day, and ensure customers gradually develop into proficient users of our DSP, who see Amazon DSP as their preferred means to their goals.
You will be passionate about understanding customer objectives, and address them using our book of services and engagement best practices, to drive adoption of Amazon technologies. Your ownership, curiosity, and domain knowledge will allow you to comprehensively understand the details of our offerings and be able to speak to these to our customers with passion, authority, empathy, and clarity. Specific responsibilities include:
Owning the relationship with programmatic trading desk managers, engaging with multiple customer organizational levels to understand business objectives
Providing services such as onboarding, trade desk support plans, feature training, continuous product usage consultation, and industry best practices
Analyzing and interpreting data to identify improvement areas, root causes, and formulate enablement and adoption recommendations
Driving the evolution of Amazon DSP by assisting customers with product beta participation, capturing customer feedback, and collaborating closely with cross-functional Amazon teams (Product Management, Engineering, Analytics, and Specialists)
Defining and improving processes and tools for the Programmatic Solutions Consultant team to better serve customers
Basic Qualifications
3-5+ years' experience in programmatic advertising in a consultative role, providing hands-on customer service
Experience owning relationships with programmatic decision makers
Ability to effectively present to and confidently communicate with business-to-business (B2B) customers, including facilitating onboarding and training, or presenting plans to customer leadership (e.g. Head of Programmatic at an agency or advertiser)
Knowledge of multiple areas of programmatic advertising technologies: DSPs, RTB, bid shading, machine learning optimization, ad verification, ad tracking, ad attribution, bidding engines, second-price vs first-price auctions, pixel and tag managers, cookies, viewability, etc.
Fluency in English and German
Preferred Qualifications
4+ years experience in programmatic advertising
Proficient oral and written communication skills with ability to establish credibility with technical and non-technical business owners
Excellent organizational skills including prioritizing, scheduling, time management, and meeting deadlines
Additional European languages or Mandarin is a plus.
Vertical specialization (e.g. in entertainment, automotive, etc.) within programmatic advertising is a plus
For questions regarding the role you can contact: michaelkirsch@amazon.de