Job-Angebot
Technical Implementation Consultant (Solutions Engineer) bei InfoSum in Hamburg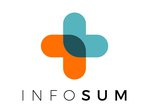 InfoSum unlocks data's limitless potential. Using patented, privacy-first technology, InfoSum connects customer records between and amongst companies, without ever sharing data. Customers across financial services, content distribution, connected television, eCommerce, gaming, and entertainment all trust InfoSum to seamlessly and compliantly connect their customer data to other partners through privacy-safe, permissioned, data networks. InfoSum was founded in 2015. The company has multiple patents, protecting its invention of the 'non-movement of data.' InfoSum is based in the US and UK, with offices, and customers across Europe and North America.
We are looking for a Technical Implementation Consultant to partner with Sales, Customer Success, Product, Solutions, and Engineering to onboard customers and delight them with the smooth implementation and use of our platform. A Technical Implementation Consultant would have a deep understanding of InfoSum products and technical solutions. This role will interact primarily with our biggest and most complex clients and will require effective communication skills, the ability to deliver product demonstrations, and a confident knowledge of the related industry processes and best practices. You will be a key player to coach clients on InfoSum product offerings through trainings, best practices, and by answering client's requests.
The ideal candidate must be self-motivated with a proven track record of customer-facing engineering support.
In this role you will:
Leading technical discussions with senior leadership
Ensuring all details are captured and aggregate the use case data in the form of functional and non-functional architecture diagrams/documents for the success of the integration
Assist with troubleshooting incidents, performance problems, and fine tuning the solutions and environments accordingly
Ensure successful onboard and overall client satisfaction
Become a trusted client partner and maintain relationships with Infosum's biggest brands, media owners, agencies and data providers providing highest solutions-oriented service and commitment from a technical and functional perspective
Understand and document a client's technical implementation.
Understand client's platform architecture & product adoption progress and consult product and engineering teams to onboard them in a smooth fashion
Main technical adviser to Customer Success teams
Provide post-sales technical integration support
Work closely with Solutions team to onboard customers successfully
Guide customers through implementation on all technical needs, integrations, user management solutions, SSO, etc.
Act as a liaison between Product, Solutions, Customer Success and Sales, sharing customer feedback to help craft the product roadmap
Requirements
4+ years of work experience in a technical client-facing role
Experience with Digital Advertising and strong understanding of the role of data in the programmatic landscape
Bachelor's degree in Computer Science, Engineering or related technical discipline, or equivalent practical experience
Experience in technical engagement with high-profile, high-revenue customers
Experience with data modeling, SQL, and database systems
Experience with web technologies, including HTTP, REST, and OAuth
Excellent written and verbal communication skills, and the ability to communicate highly technical topics to a non-technical audience both internally and externally
Strong acumen for problem solving - including analytical, troubleshooting, and general problem-solving abilities.
Understanding of connectivity and file transfer protocols and tools - e.g. SSH, SFTP, Cloud Storage (S3), GCP
Fluent in German and English
We´d love, but it´s not essential:
Prior experience working with clients, product, Solutions and engineering teams - with the ability to break down complex concepts and delivering them to technical and non-technical stakeholders
Knowledge of cloud-based services, preferably AWS
Based in Hamburg
If we have sparked you rinterest, please apply here for this position.