Job-Angebot
Senior Manager, eCommerce Consulting at FRWD@BAIN in Munich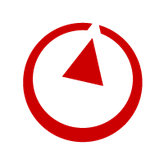 Bain & Company is the management consulting firm that the world's business leaders come to when they want results. Bain advises clients on strategy, operations, information technology, organization,private equity, digital transformation and strategy, and mergers and acquisition, developing practical insights that clients act on and transferring skills that make change stick. The firm aligns its incentives with clients by linking its fees to their results. Bain clients have outperformed the stock market 4 to 1. Founded in 1973, Bain has 58 offices in 37 countries, and its deep expertise and client roster cross every industry and economic sector.
FRWD is a unique digital marketing consultancy with deep hands-on execution skills and experience. FRWD is designed to build client capability through a comprehensive approach to helping companies make the best marketing investments. To do so, FRWD extends client teams through co-location of top creative, media optimization, data science, and advertising technology teams to shorten test cycle time and leverage learnings to move forward. FRWD also acquires and trains talent for clients to create sustainable campaigns and drive continual improvement without further FRWD presence. FRWD was founded in Minneapolis and has grown a very successful hub in in Bain's London office and is now launching a hub in Munich to serve clients in DACH and across Europe.
With the combined skills of Bain and FRWD, we are able to bridge the gap between brand, marketing, strategy and execution,trialing strategies in immediate real-life tests, while having the operating model and organizational design experience to scale the results throughout the organization.
WHAT YOU'LL DO
FRWD@Bain is looking for a senior marketing professional eager to take the next step in their career in a top consultancy.Someone who enjoys and has successfully delivered impact that clients value,and wants to do that at a broader level. Ideal candidates are ready to lead within high-performing teams, and intrigued by a unique consulting model that has all the leading agency skills while not selling agency services in order to consult purely focused on the client's needs.
This Senior Manager delivers growth on market places like Amazon, optimizing both product listing (PDPs) and media as well as evolving the digital commerce strategy and D2C opportunity. This person will work in a cross-functional team leading a team of (digital) marketing specialists to identify digital commence growth opportunities for the client and developing a clear strategy on how to deliver those results.
FRWD@Bain work is based on deep and rigorous analysis and presenting actionable recommendations based on data and facts, not marketing trends. We work collaboratively with the clients and their partners.Some of the key responsibilities are:
Consult clients on the opportunities of digital commerce both on marketplaces as well as Direct to Consumer
Run a thorough diagnosis of a client's digital commerce presence and marketing to identify sizable opportunities for effectiveness improvement
Collaborate with client internal teams, the client's agencies and partners to identify growth opportunities in PDPs and media
The Senior manager should have broader digital performance experience and also be able to lead digital media performance improvement projects across all digital channels.
Work collaborative in a cross-functional team with other Bain consultants and clients, often on-site with the client, to develop an acceleration strategy and agile "small moves" tests to improve digital commerce sales volume and ROAS
Build trust with clients, Bain partners and teams as the digital commerce and marketing expert that solves tough business problems based on deep in-platform experience
ABOUT YOU
You have proven yourself as an expert. You bring deep hands on keyboard experience to identify the opportunities and, if needed in the project, to implement them in agile tests
You are passionate about eCommerce and are able to translate your deep experience into comprehensible explanations to other specialist up to the C-suite
Positive attitude, no matter what. You add energy to rooms and teams, help others see possibilities and clarity amidst uncertainty
You have a well-developed understanding of marketing and digital commerce best practices. You know great, good and poor when you see it, both in the numbers and the way the team is operating
8+ years' experience in digital performance marketing, biddable media and eCommerce
Proven track record of analysing biddable media campaigns, identify optimization potential and deliver ROI improvement
At least 2 years Amazon Advertising expertise (how to drive highest ROI) in Search, Sponsored Ads, Amazon DSP
Amazon on-site optimization: Vendor Central, Seller Central, listings, Product Landing Page optimization
Good overview of other marketplace platforms and Retail media opportunities
D2C experience would be a benefit, including Shop system selection and setup, Product mix selection, presentation, optimization, user experience optimization/Conversion rate optimization, CRM/ E-mail marketing for retention and sales increase, fulfilment & logistics and pricing strategy
Native language level German and excellent English is required
Willingness to travel, environment depending
WHAT MAKES US A GREAT PLACE TO WORK
We are proud to be consistently recognized as one of the world's best places to work, a champion of diversity, and a model of social responsibility. We are currently ranked the #1 consulting firm on Glassdoor's Best Places to Work list, and we have maintained a spot in the top four on Glassdoor's list for the last 12 years. We believe that diversity, inclusion,and collaboration are key to building extraordinary teams. We hire people with exceptional talents, abilities, and potential, then create an environment where you can become the best version of yourself and thrive both professionally and personally. We are publicly recognized by external parties such as Fortune,Vault, Mogul, Working Mother, Glassdoor, and the Human Rights Campaign for being a great place to work for diversity and inclusion, women, LGBTQ, and parents.