Job-Angebot
Advertising Implementation & Operations Manager (d/f/m) bei eBay Kleinanzeigen in Berlin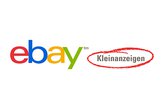 eBay Kleinanzeigen is the most-visited general classifieds in Germany and growing at an amazing speed. Customers enjoy the simplicity and the local C2C selection. Currently, we have more than 30 million live ads and about 30 million monthly unique users – more than half on mobile devices. We are managed like a start-up yet is anchored in the global portfolio of eBay businesses.
Advertising Implementation & Operations Manager (d/f/m)
As Advertising Implementation & Operations Manager (d/f/m) you will join the Advertising team and collaborate closely with internal as external stakeholders to bring ideas to life! Starting with the ideation phase you will be responsible for the definition of the specifications, support the development team along the implementation and finally make sure our deliveries met our high quality standards.
You will also remain in the driver seat during operations and ensure our metrics are met and service improvements or feature extensions are evaluated.
The successful candidate will have the technical understanding to manage our tailor-made advertising systems and integrations with our clients. Supported by our product team and work in conjunction with our technical and business teams you will play a major role in further developing our advertising business. Together we will be forming an awesome advertising experience within ebay Kleinanzeigen!
Your responsibilities:
Drive the implementation of new advertising products, integrations and features
Ensure excellent quality of deliveries by conducting acceptance & smoke tests
Responsibility for different components of the ad stack as the ad server (DFP / GAM), SSPs, Tag Manager and more
Work closely with Ad Sales to ensure accurate onboarding and optimizing of partner & client integrations
May act as a liaison with internal/external teams, vendors and partners to further define system requirements and processes
Articulate & moderate, both written and verbally, detailed specifications (e.g., project requirements, requested changes, and testing results) to various stakeholders
Your Profile:
Education: University degree in tech, engineering or similar In depth experience with web technologies (HTML, CSS, JavaScript, HTTP)
Passionate about working in a fast-paced and dynamic environment
Excellent troubleshooting, analytical, and problem-solving abilities, along with an ability to efficiently collaborate cross-functionally
Good communication, presentation, and organizational skills; structured as well as entrepreneurial mindset
Passion for learning new technologies
Proficiency in German and English
What we offer:
Dynamic, international teams with very skilled personalities, a real passion for e-commerce, and a good sense of humor
High team autonomy and agile environment
We offer continuous development through active trainings and workshops & conferences
Competitive salary and excellent benefits such as conference & education budget for language courses, soft skill training and mentoring, company pension scheme, employee stock plans, mobile phone for business and personal use and regular off-sites & team events
Family friendly company (e.g. part-time is also possible).
An exceptional campus with fitness center (yoga, Pilates, cycling), table soccer, bike rental, coffee-bar, canteen and shuttle-service to the eBay campus.
Covid-19:
Our main priority is the health and safety of our staff, we want to share with you what we're doing and what you can expect from us at eBay Kleinanzeigen.
From March, the Dreilinden and Friedrichshain offices have been open on a restrictive basis only and most of our teams have been working remotely and will continue to do so until we satisfied it is safe to collaborate in person again.
This means we will be supporting a working from home setup for the near future and all interviews will be remote.
Benefits:
Benefits are an essential part of your total compensation for the work you do every day. Whether you're single, in a growing family, or nearing retirement, eBay offers a variety of comprehensive and competitive benefit programs to meet your needs. We love creating opportunities for others by connecting people from widely diverse backgrounds, perspectives, and geographies. So, being diverse and inclusive isn't just something we strive for, it is who we are, and part of what we do every single day. We want to ensure that as an employee, you feel eBay Kleinanzeigen is a place where, no matter who you are, you feel safe, included, and that you have the opportunity to bring your unique self to work. To learn about our Diversity & Inclusion click here: https://www.ebayinc.com/our-company/diversity-inclusion/