Job-Angebot
Manager - Solutions Consulting bei AppNexus in Hamburg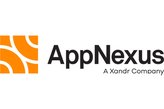 Aufgrund des Erfolges im Markt baut AppNexus seine lokalen und globalen Teams weiter aus. Eine offene Position im Hamburger Büro ist die Stelle des Managers für das Solutions Consulting Team, welches die Sell Side Produkte (SSP, Ad Server und Header Bidding) und die größten Publisher-Kunden in der Region Zentraleuropa betreut. Gesucht wird ein Manager/eine Managerin mit Industrieerfahrung auf Vermarkter-, Publisher- oder Technologieanbieterseite, einer guten technischen Expertise und Erfahrung in der direkten Führung von kleinen bis mittleren Teams. Die notwendigen Englischkenntnisse können direkt in der nachfolgenden Stellenbeschreibung unter Beweis gestellt werden:
AppNexus is looking for a Solution Consulting Manager to drive and support our efforts with the most strategic publisher clients in Central Europe. You will play a principal role in developing excellence in the Solution Consulting team to support our strategy, develop state of the art processes and ensure excellence in execution and delivery of projects by the team.
Maintaining and developing a cohesive, purpose driven team is essential to the success of the role. We are looking for an individual with a proven track record of managing a consulting team and experience in leading technical implementation projects. You will manage a team responsible for helping our clients solve their most complex challenges by identifying, designing and implementing technology solutions that deliver successful business out-comes for digital media publishers.
About the team:
Global Services is a diverse group of problem solvers with boundless technical curiosity. Together, we build trusted client partnerships that produce mutual wins through spirited collaboration, intrinsic empathy, and a readiness to challenge the status quo. We look for people who are consultative, analytical, technically minded, and passionate about helping others. Our team implements and supports customers on the AppNexus platform, obsesses about making them massively successful, and strategies to help them achieve their goals. Real-time advertising can fundamentally transform our clients' businesses, and we bring it to life for them.
About the role:
Manage a team of highly achieving solution consultants for greatest business impact. This includes career conversations, annual reviews, development plans, promotions, interviews, recruiting and hiring
Partner with Sales, Product, Account Management and Services peers stakeholders to align team operations with the larger organisation
Develop and maintain healthy relationships with technical teams and decision makers of AppNexus most strategic sell side clients in Central Europe
Engage in complex pre-sales conversations, pitches and solution designs for our sell side products (Ad Server, SSP, Header Bidding)
Structure operations and provide visibility to top management (metrics, processes)
Ability to be a team player and own some of the implementation projects
About your skills and experience:
At least 3 years of leading, coaching and mentoring technical teams
Passionate about working in a fast-paced and dynamic environment
Excellent troubleshooting, analytical, and problem-solving abilities, along with an ability to collaborate cross-functionally
Outstanding communication, presentation, and organizational skills; process-oriented, yet entrepreneurial
Strong verbal & written communication skills in German and English
Proven experience on the sell side of the adtech industry (publishers, technology providers like SSPs or ad servers)
Demonstrable passion for learning new technologies including digital media buying and selling, MySQL, APIs or Python
Strong ability to translate technical concepts to a non-technical audience
Experience in driving high performing culture
In depth experience with web technologies (HTML, CSS, JavaScript, HTTP)
More about you:
You are passionate about a culture of learning and teaching. You love challenging yourself to constantly improve, and sharing your knowledge to empower others
You like to take risks when looking for novel solutions to complex problems. If faced with roadblocks, you continue to reach higher to make greatness happen
You care about solving big, systemic problems. You look beyond the surface to understand root causes so that you can build long-term solutions for the whole ecosystem
You believe in not only serving customers, but also empowering them by providing knowledge and tools
Please send applications in via https://www.appnexus.com/careers/open-roles-intl?rpid=l3Z9WA0YjDY